Have you considered a career as a Realtor? Check out the link below and see why EXIT Realty is the place for you!
The quickest way to a MILLION DOLLARS!
Find out what it's like to be your own boss, have flexible hours, set limitless goals and get the best training and support!
EXIT MIDSTATE REALTY
4111 Schofield Ave STE 10, Weston, WI 54476
For more information call/text Jodi Teige at 715-571-6429 or Alissa Prentice at 715-551-9358.
Learn about the discount tuition program and how you can qualify for FREE real estate school!
______________________________________________________________
What is EXIT MIDSTATE REALTY?
EXIT Midstate Realty of Weston is an office that values their agents and their clients. The broker strives to ensure that each agent is given the tools to be successful agents who help their clients thru the home buying and selling process all while maintaining good working relationships with other agents in the area.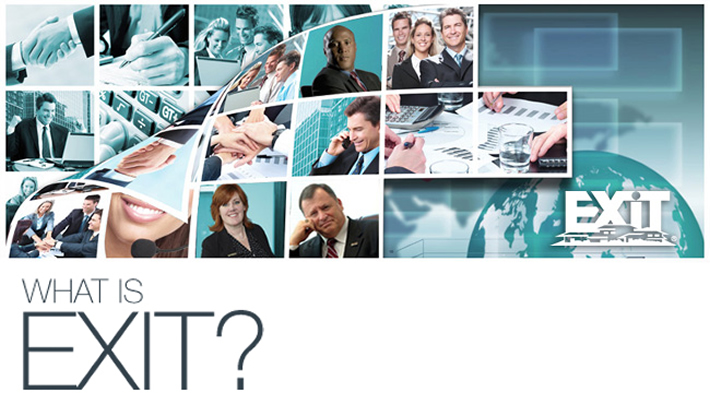 ______________________________________________________________
How is Exit different than other brokerages?
Watch the Video below to see how making a million is more attainable with Exit Realty than any other Realty.
How to get started in Real Estate.
Take an approved 72 hours course in Real Estate Sale Pre Licensing
Classroom – $450 with Book
Online – $350 with Book – Take at your own pace, on your own time
Schedule the test at the Pearson Vue testing center, there is one in Wausau You will have 150 questions to answer in 4 hrs. The cost of this is approx. $85. The tests are available on Saturdays.

You may go to ANY REAL ESTATE COMPANY and they are all hiring. Real Estate is very different than any other Job Interview you may have. Since this is a SALE JOB and is 100% commission with no base pay or draws, most agencies will hire you. You will need to be selective of where you go to work. A Top Notch Training program will make sure that your new career becomes the best investment you ever did.

Once you selected the company you want to work for then you will apply for your license with the Department of Safety and Professional Services. This will be done by the staff at the company you are going to work for. The cost of that is approx. $80. This process will take a few weeks. They will do a background check on you and look for any felonies that may affect you getting a license. (Please see me if you feel there may be something)
Now you will join the local board. Central WI Board of Realtors. This will allow you to list properties, show properties and search for properties using their database system, MLS (Multiple Listing Service).You will become a REALTOR and part of the National Association of Realtors along with the Wisconsin Board of Realtors. The cost of this is $600-$800 depending on the time of year you join.
DON'T MISS OUT ON THIS GREAT OPPORTUNITY! Contact any one of our agents to discuss the benefits of becoming a Realtor and working with Exit Midstate Realty!